Wer Notizbuchkunst mag, selbst welche erstellt und gerne auch mal an einem Wettbewerb teilnimmt, der sollte scih Escape into Life 'skine Project anschauen.:
We invite artists and writers to fill up a Moleskine journal expressly to sell in the Escape into Life online store. Everyone buys a journal of the same size and style […] The journals are filled with cut outs, drawings, writing, poetry, art, a fusion, a scrapbook of the mind. The Medium is the journal and sold as a work of art. This project is ongoing. No due date. Just everyone has to use the same journal size and color.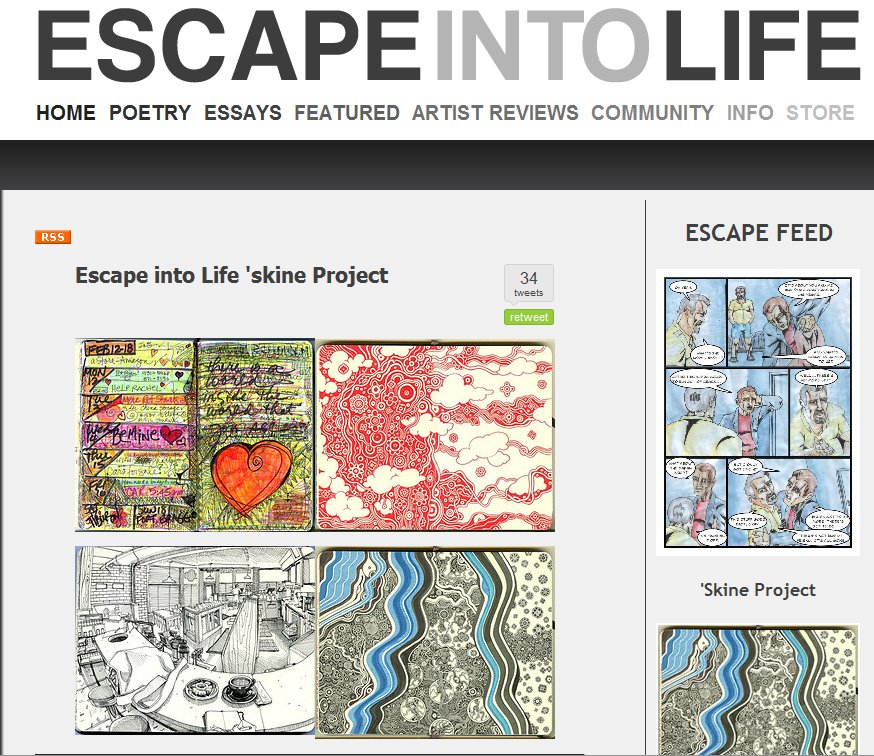 Zum Vergrößern bitte klicken
Escape into Life ist ein Web Magazin für Kunst und Kultur. Die Idee basiert auf einer Art Bürgerjournalismus, mit dem man ein Magazin mit Lyrik, Essays und Kunst füllen möchte.
Ähnliche Artikel in der gleichen Kategorie: