creativecriminals berichtete über eine interessante Werbeidee: Pantogar: Memo Pad:
Pantogar is a medicin for hair revitalization. To remind people of the problem of losing hair gradually they made this noteblock. Every time a users tears of a sheet of this memo pad it illustrates the hair of this person becoming thinner and thinner.
Pantogar ist also eine Haarwuchsmittel. Der unbenutzte Notizzettelblock zeigt ein Gesicht mit Haaren auf dem Kopf. Je mehr Notizzettel man entfernt, desto mehr Haare verliert der arme Kerl, der außen aufgedruckt ist. Die Idee zu dieser Werbung hatte wohl die Agentur JWT aus Hong Kong.
Hier ein Screenshot der creativecriminals Seite, wobei es das Bild auch bei flickr zu sehen gibt.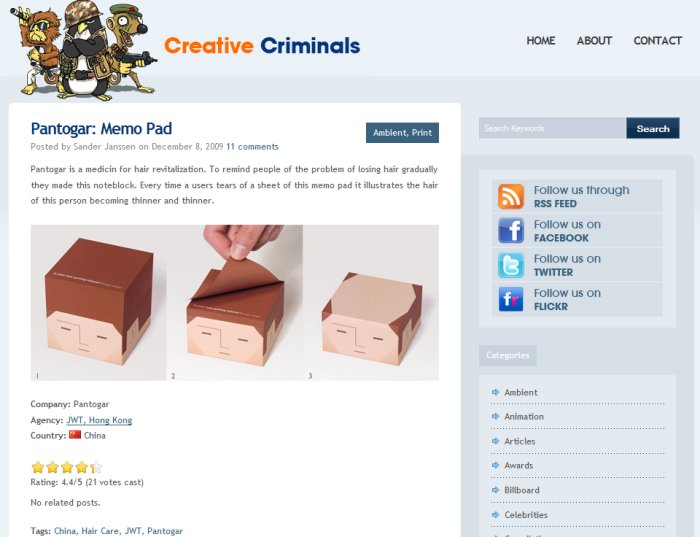 Zum Vergrößern bitte klicken
Ähnliche Artikel in der gleichen Kategorie: